Priyank Kharge, minister of state, Information Technology & Biotechnology, Government of Karnataka
Karnataka IT minister Priyank Kharge has assured the government would do due diligence to verify whether the startups chosen for its mentoring and grant programme, Elevate 100, adhered to the norms set by the state IT cell.
The minister's assurance came as a response to social media posts claiming some of the chosen firms did not meet the selection criteria.
An anonymous startup ecosystem critic who goes by the name 'Unicon Baba' put out a LinkedIn post, alleging 22 of 112 companies chosen for mentorship under Elevate 100 did not meet the selection criteria. Unicon Baba put out a list of firms which, according to him, did not adhere to the rule that the company should be less than four years old. Besides, the norms stipulate that the firms should have a legal entity status and be registered under the Karnataka government.
Kharge himself came forward to allay the apprehensions. And Unicon Baba urged the minister to look into the issue.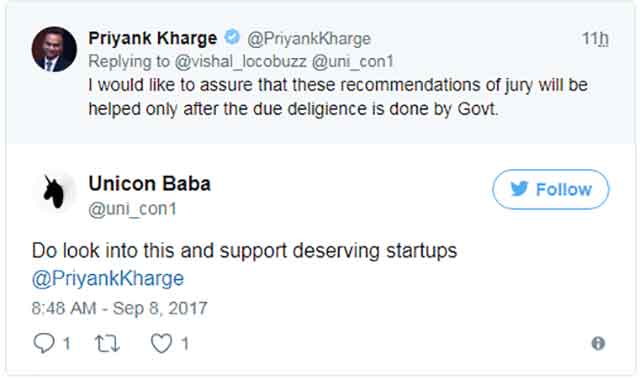 Kharge responded saying the government would do due diligence on the startups recommended by the jury for Elevate 100.
Karnataka has been positioning itself as a proactive state in startup mentorship, and launched a flurry of funds besides various partnerships and mentoring programmes.