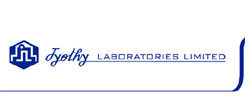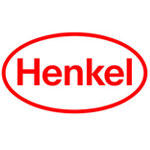 Consumer goods company Jyothy Laboratories Ltd is merging Henkel India Ltd with itself to consolidate its personal care products business under a single umbrella, completing the final leg of its strategic acquisition of the Indian arm of German giant Henkel.
Jyothy Labs, which currently owns 83.66 per cent stake in Henkel India, will issue 1 share for every eight shares owned in Henkel India. If the same is converted into shares or treasury stock of Jyothy Labs, it would be worth Rs 288 crore as per current stock market price.
But the company has decided to cancel them, which would lead to minimal equity dilution for Jyothy Labs. Other shareholders of Henkel India would get cumulatively just around 2.87 per cent stake worth Rs 55 crore.
SSPA & Company Chartered Accounts, was the independent valuer, while Enam Securities provided the fairness opinion on the 1:8 swap ratio for the merger.
Jyothy Labs' scrip closed down 0.8 per cent at Rs 234.1 a share on the BSE in a strong Mumbai market on Friday. Henkel India scrip hit the upper circuit for the day at Rs 33.75 a share before cooling off, but closed at Rs 30.65, up 8.88 per cent on the BSE.
Jyothy Labs initially acquired 14.9 per cent stake in Henkel India from the Indian promoter Tamil Nadu Petroproducts Ltd in March, 2011. It followed it up by striking a deal with the German parent to buy out its 50.97 per cent stake in Henkel India. Jyothy acquired shares from the German firm at Rs 20 a piece, but came up with an open offer at Rs 41.2 a share to buy stake from minority shareholders.
The acquisition elevated Jyothy Laboratories to the top five league of FMCG players in India. The company closed FY12 with revenues of Rs 913 crore with net profit of Rs 44.5 crore.
Early this year, Jyothy Labs raised Rs 550 crore as debt through a 5-year-loan from Axis Bank to refinance part of the debt it incurred to buy the majority stake in Henkel India.
The company was also reportedly in talks to raise funds from private equity firms, but it was put in the backburner due to poor market valuations. With the company deciding to cancel the treasury stock, which would have been created with the merger of Henkel India, it appears the company is not looking at a PE fund infusion anytime soon.
Jyothy, known for its Ujala range of fabric care products, is backed by M-Cap Fund Advisors, a private equity fund managed by former Baring India partner Subbu Subramaniam.
M-Cap owns 1.7 per cent stake in Jyothy Labs.