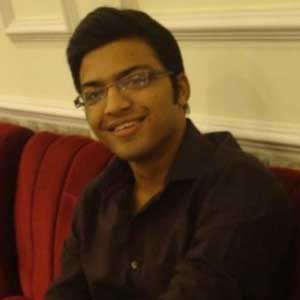 Delhi-based internet -of-things (IoT) and machine-to-machine (M2M) technologies startup Briston Technomach Pvt Ltd has raised around Rs 1 crore ($150,000) in seed funding from an undisclosed angel investor.
The company will use the capital to expand its operations to eight major cities including Mumbai, Bangalore, Kolkata and Chennai in the next three months. It will be also hiring 15-20 odd people by the middle of next year.
"The investment has brought us opportunities to expand into energy usage reduction tools for the consumer market that can make a great impact on the society and reduce overall energy demand," said Arpeet Gupta, CEO, Briston Technomach.
He said that Briston has over 20 clients in the construction, aviation and power back-up sectors.
Gupta launched the firm along with Avnish Kumar in 2014. Earlier, Gupta had served VE Commercial Vehicles Limited, a Volvo Group and Eicher Motors JV. His IIT Delhi batchmate Kumar had earlier worked with Qualcomm and South Korea-based ROBOTIS.
Gupta said that the company is soon to introduce its new product called Fuelark, a fuel and energy monitoring tool for the power backup industry with derived analytics to bring in the operational efficiency and reduce wastages.
As part of its future plans, the firm has identified setting up a data analytics lab and recruiting new people as key targets. It said that it will soon venture to other emerging markets in Asia.
Anil Sagar, an IIT-IIM alumnus with over 16 years of rich experience in the sales and business development, has recently joined the company's board. Sagar, who has 16 years of experience in the telecom industry in Europe and India, had earlier served Nokia Siemens Networks, Wipro Technologies and Bharti Airtel. He was working with Redknee Solutions Inc before joining Briston.
The IoT space has seen a couple of investments in last one year. Chennai-based IoT and machine-to-machine (M2M) technologies firm Nimble Wireless Pvt. Ltd., raised Rs 3.3 crore ($500,000) from seed-stage VC firm AngelPrime.
Another startup Altizon Systems Pvt Ltd has also raised seed round of funding from The Hive India and its existing investors Infuse Ventures and Persistent Ventures in 2014.