Rakesh Sarna, the managing director and chief executive of Indian Hotels Company Ltd, part of the Tata Group, resigned from the company on Friday.
Sarna, who joined Indian Hotels in September 2014, was known to be close to Cyrus Mistry, former chairman of the salt-to-software Tata Group.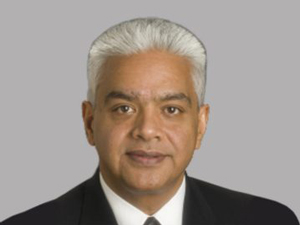 Sarna's position came into question after the ousting of Mistry from Tata Sons, the holding company of the conglomerate.
Sarna inherited a loss-making hospitality business, and turned it around within two years, posting a profit of 2 billion Indian rupees ($31 million) in the financial year 2015-16.
In 2015, after a year at the company, Sarna had said he would prioritize maintaining quality at Indian Hotels, expansion and developing a new generation of leaders.
A veteran of the hospitality business, Sarna had worked with the Hyatt Hotels Corporation for over 30 years.
He will step down from his position at the end of September.