Players from Haryana and Punjab together account for nearly a third of the 120-strong Indian contingent that will participate in the 2016 Olympic Games.
While 23 players will be from Haryana, Punjab will have 14 players at the quadrennial event that begins in the Brazilian city of Rio de Janeiro this Friday.
Karnataka with 11 players and Kerala with 10 are the other states with significant representation in the Indian contingent, which has grown substantially from the 80-odd players who went to the London games four years ago.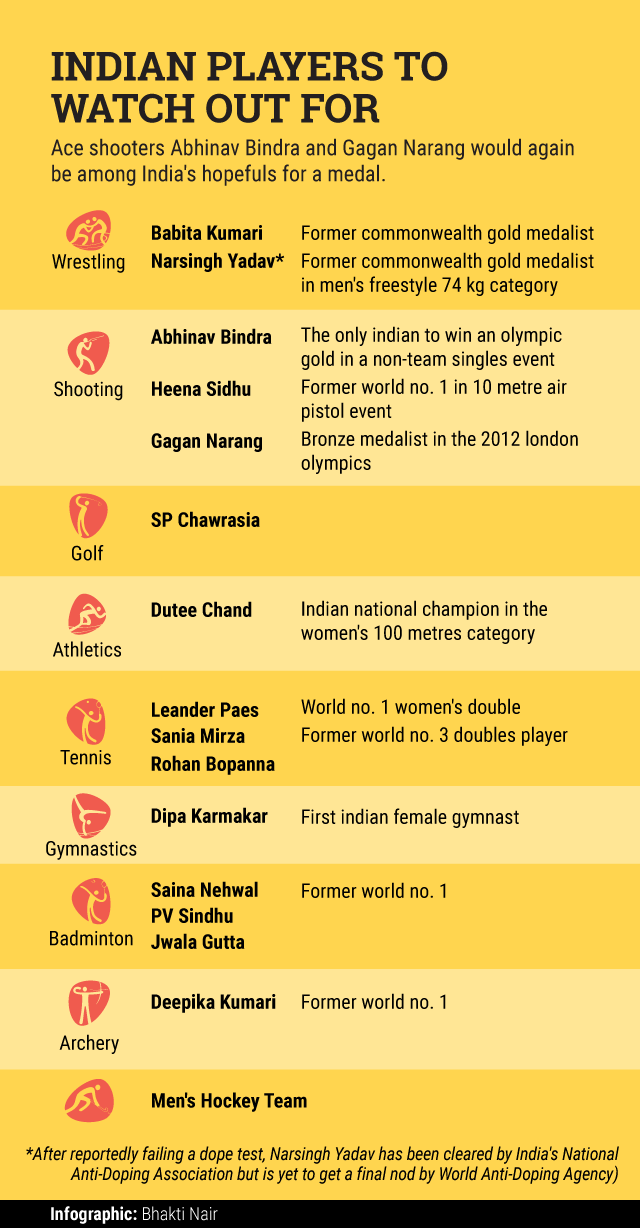 Interestingly, among the larger Indian states, Bihar and Gujarat have no representation in the Indian squad. Smaller states which have not sent any players to Rio include Goa, Mizoram, Nagaland, Sikkim, Himachal Pradesh, Arunachal Pradesh and Meghalaya.
To be sure, natives of some states could be representing other states. In cases where information on nativity was not readily available, place of birth or residence was considered to determine the state of origin.
India's squad comprises 66 men and 54 women. The highest participation is that of athletes—19 men and 17 women.
Both the Indian men and women hockey teams, with 32 players in all, have made it to the Olympics this time. The Indian women's hockey team has qualified for the games after 36 long years; it last took part in the 1980 Moscow games.
In terms of employers, the Indian Railways has the most number of sportspersons in the contingent at 35, or more than a fourth of the total squad. This includes almost the entire women's hockey team.
Like this report? Sign up for our daily newsletter to get our top reports.