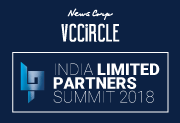 The issue of bad loans and stressed assets has gained much media attention in the past couple of years. And, for good reason.
A list of 12 top loan defaulters reportedly prepared by the Reserve Bank of India in June 2017 has some of the most notable names among India's energy, steel and other infrastructure companies.
A VCCircle research, using numbers available with the corporate database Capitaline (in addition to some data sourced from media reports), shows that these 12 companies alone have an outstanding debt in excess of Rs 2.66 trillion, or a third of the stressed loans on banks' books.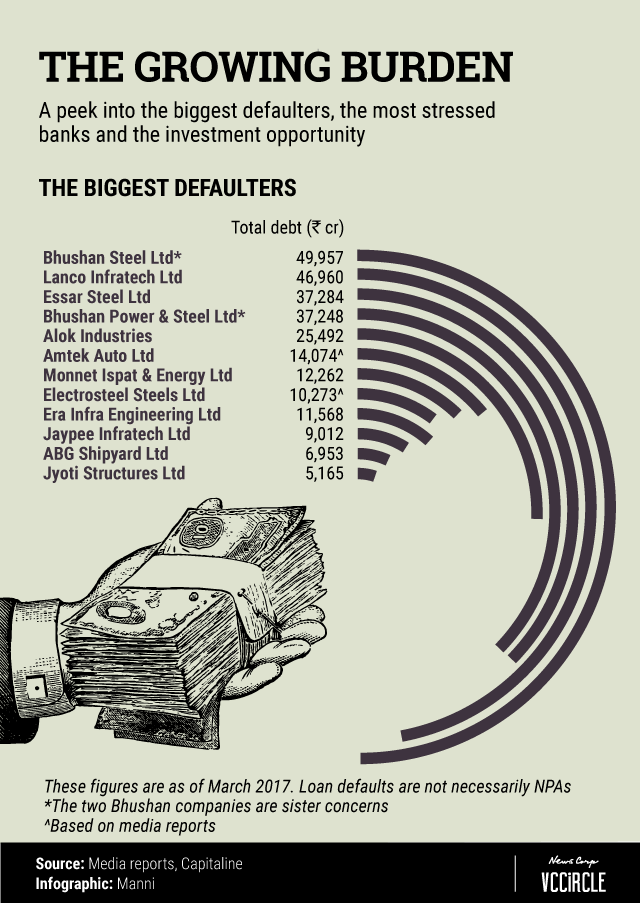 RBI data show also that bad loans on the books of Indian banks have surged five times to almost Rs 8 trillion from from Rs 1.43 trillion in 2011-12. This means bad loans have grown at a compounded annual rate of a whopping 33%.
In fact, stressed assets--that is, non-performing assets plus restructured loans--reportedly stood at an astounding Rs 9.46 trillion ($147.7 billion) as of September 2017, or 12.2% of the total loans. The silver lining, however, is that stressed assets did slide marginally from Rs 9.5 trillion in June last year, according to a Reuters report last month.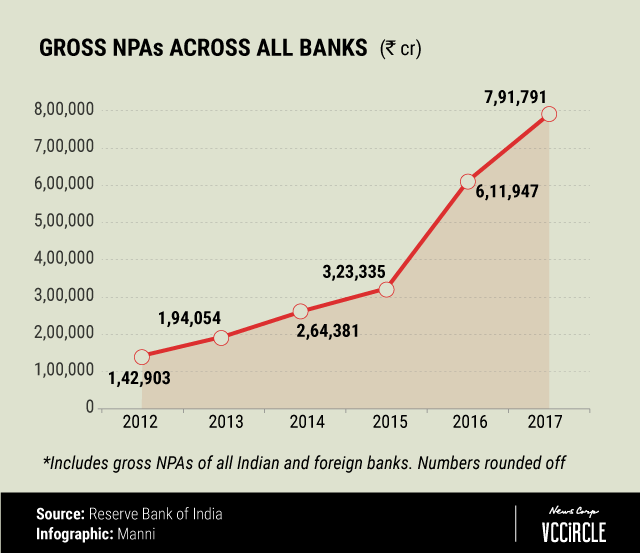 RBI data show also that out of the top 15 Indian banks laden with bad loans, all but two--ICICI Bank and Axis Bank--are majority owned by the government.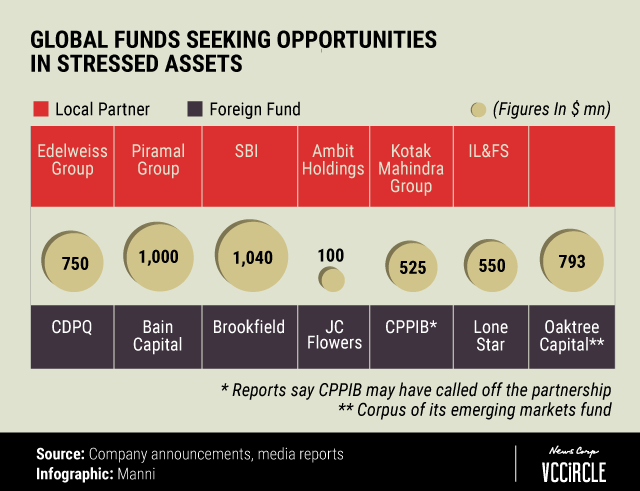 In every difficulty, however, lies an opportunity. Industry body Assocham estimates India may see mergers and acquisitions worth $50 billion in 2018 thanks partly to stressed assets changing hands.
At least seven foreign funds see an opportunity in investing in stressed assets and specialised corporate credit in India, in partnerships with local financial institutions. These include Canadian pension funds Caisse de Dépôt et Placement du Québec (CDPQ) and Canada Pension Plan Investment Board (CPPIB) as well as alternative investment firms Bain Capital, Oaktree Capital, Brookfield Asset Management and J.C. Flowers & Co.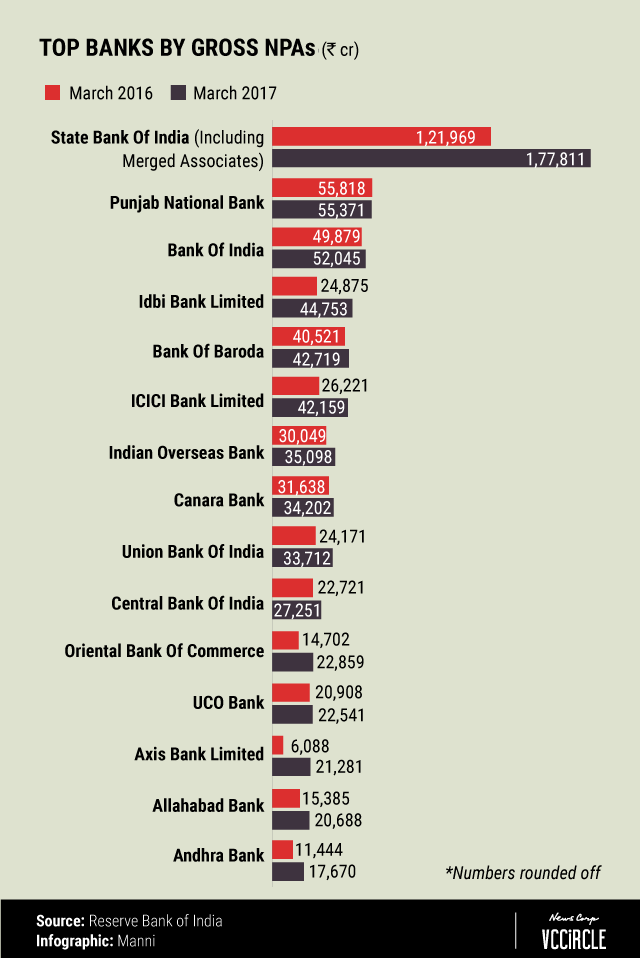 While many investors have cast their net in the troubled waters, a number of challenges are keeping them from making good catches and it's still unclear how they can really cash in on the opportunity.
This is part of a series of articles in the run-up to VCCircle India Limited Partners Summit 2018. Join the discussion with industry stakeholders at the summit. Click here for details or contact Sujatha/Sandeep at 0120-4171111, or mail to register@vccircle.com to enroll for the summit.