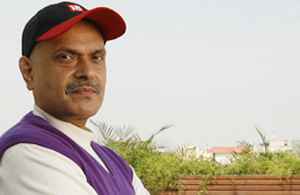 Raghav Bahl's IBN18 Broadcast Ltd is planning to raise $90 million (Rs 400 crore) through a public issue or a private placement or a qualified institutional placement. Earlier this year the firm had changed its name from Global Broadcast News to IBN18 Broadcast Ltd. The Board of IBN has also called for an Extra-Ordinary General meeting (EGM) on October 1, 2008 to seek shareholders approval on its decision to raise money, the company said in it communique' to the stock exchange.
Private equity fund IL&FS Investment Managers holds about 8% stake in IBN18 Broadcast. They had invested $9 million in November 2006. Rajdeep Sardesai, who is the Editor-In-Chief, holds a 4% stake while IBN's director Sameer Manchanda, holds an 8% stake. Another big shareholder is Reliance Capital, holding around 9%.
IBN 18 operates English news channel CNN-IBN and Hindi news channel IBN7. It also runs a Marathi news channel, which is an equal joint venture with Lokmat. IBN has also tied up with Viacom to launch a general entertainment channel, Colors. IBN18 is trading at Rs 109 as against its 52-week high of Rs 256 per share.
Investment In Broadcast Media
INX Group, a news and entertainment broadcasting firm raised $170 million from a slew of private equity firms which included Temasek, New Silk Route, Kotak and New Vernon, last year. The company is scouting for another $150 million in the market. Rajat Sharma's India TV received $11.5 million funding from FUSE+Media, an affiliate of US-based venture fund ComVentures.
A lot of strategic investment from overseas broadcasting and entertainment firms is also finding its way in Indian broadcast companies. Recently, UTV Software Communications Ltd sold 15% stake in its broadcasting arm, UTV Global Broadcasting Ltd, to Walt Disney Co for $28.15 million. NBC Universal Inc. has also picked up a 26% stake in NDTV Networks, with the option of increasing it to 50% for $150 million.