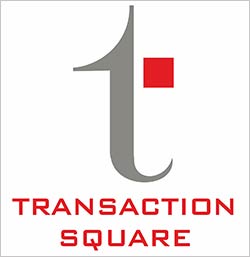 Bangalore-based boutique investment bank AGacquisitions India is foraying into the alternative investment market by launching a new hedge fund, with the focus on index strategy for Indian markets. The fund will later operate in Singapore and the US as well. This new business, to be housed under its subsidiary AGacquisitions Markets, will register with the market regulator SEBI as a hedge fund under AIF (Alternative Investment Funds) Regulations by the first quarter of CY2013.
The move came after AGacquisitions Markets merged with TechTrend Analyser, which provides technical products and solutions for alternate investing. AGacquisitions will now launch its hedge fund platform Index Advantage – II, which will help the firm increase its assets under management to $30 million by next year.
The two companies have been working together over the years where the first product, Index Advantage – I (IA-I), has delivered annualised returns of over 60 per cent. IA-I focused extensively on the S&P Nifty Index and used a patent-pending proprietary platform to deliver the returns.
"The platform has been able to provide above-average returns across trending bull and bear market conditions and nominal returns during market consolidation. This comes from the ability to take uni-directional calls on the S&P Nifty Index, using the futures derivative. The investment methodology relies on a number of well-established open source indicators such as the CBOE VIX, India VIX, Parabolic SAR and dollar index," said AGacquisitions co-founder Harsh Agarwal.
With support from TechTrend, AGacquisitions will also look to expand to global markets like Singapore and the US in due course. It will also look at gold and forex trading strategies in the future.
"IA-I was launched as a test bed, with investors mainly being family and friends. We now look to launch IA-II with the aim of increasing our assets from $4 million to $30 million in the coming year(s). AGacquisitions' global reach and TechTrend's expertise will open a new dimension of unique investment methodology to global investors, family offices and hedge funds," said TechTrend founder Mehul Daga who will be the director (technical) at AGacquisitions.
AGacquisitions, formerly known as 130R Capital, was set up in 2010 and has mostly advised on private equity deals till date. It has been co-founded by the brothers, Kanishk and Harsh Agarwal, who grew up in a business family. Earlier, Kanishk had worked at BNP Paribas in London while Harsh was with Deutsche Bank.
The investment bank has advised on deals like VenturEast Proactive Fund and Zephyr Peacock's $12 million investment in e2E RAIL; TLG Capital's stake buy into Re-feel Cartridge Engineering and RenewGen Enviro Ventures India's fundraising from IFC, among others.
(Edited by Sanghamitra Mandal)