More and more Indians are preferring to make cashless transactions, be it through debit or credit cards, Internet banking or Prepaid Payment Instruments (PPIs) such as mobile wallets.
Data available with the Reserve Bank of India (RBI) show that the number of transactions through PPIs such as Paytm, FreeCharge and MobiKwik has risen to 748 million in 2015-16, an increase of 11 times in three years. The value of transactions rose six-fold to more than Rs 26,000 crore.
According to the RBI, there are 47 entities with PPI licences. Mobile wallets is one broad category of PPIs; the others being PPI Cards and paper vouchers. In the last three years, there has been substantial interest in the mobile wallet segment both from investors and companies.

Paytm is the most-funded mobile wallet with China's Alipay as one of its backers. Mobile wallets are now also integral to the e-commerce sector, as the acquisition of FreeCharge and PhonePe by Snapdeal and Flipkart, respectively, shows.
If one considers mobile banking, RBI data show that the value of transactions has galloped 222 times in four years to Rs 4.04 trillion in 2015-16.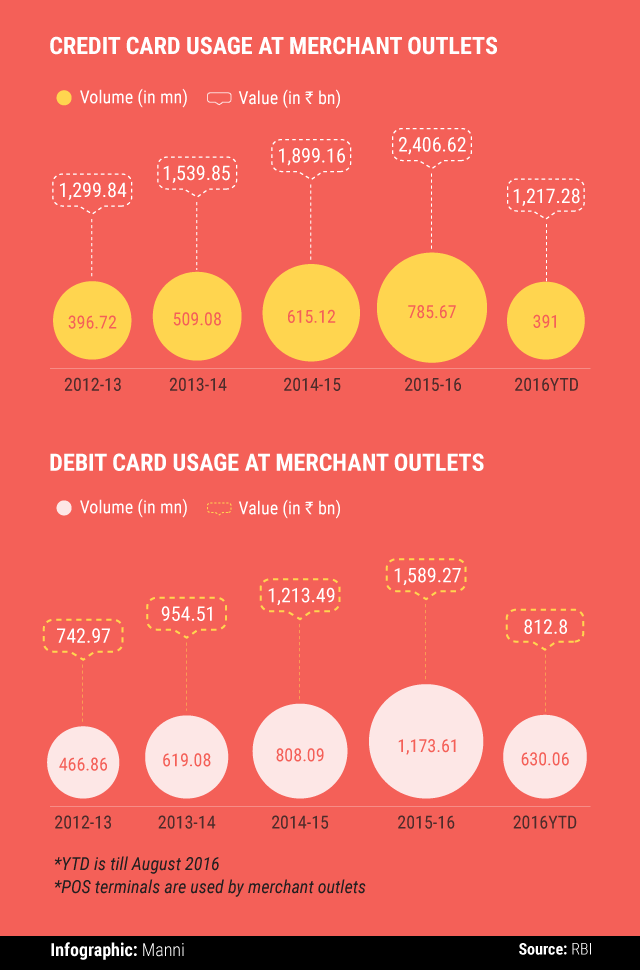 Like this report? Sign up for our daily newsletter to get our top reports.