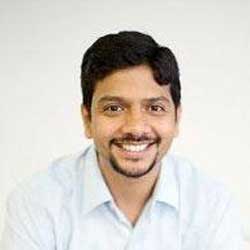 HR chief and moved to an advisory role
Mekin Maheshwari, Flipkart's chief people officer and part of its original team, has stepped down from his full time role to take up advisory responsibility at the country's largest e-tailer.
"After spending six years at Flipkart, Mekin will be moving into an advisory role, to be able to follow his passion of working in the social sector. Mekin will continue in his role as the chief people officer till we find his successor. Mekin has deeply contributed to the overall leadership, strategy and execution at Flipkart and we wish him all the best for his future endeavours," a Flipkart spokesperson said.
Maheshwari was one of Flipkart's earliest employees, having joined the company in 2009. Prior to Flipkart, he worked with Yahoo and uGenie. He was the last member of Flipkart's original team.
Other old timers such as Ravi Vora (former marketing head who was serving as chief executive officer of Flipkart's Strategic Brands Group) and Sujeet Kumar (who led WS Retail Pvt. Ltd, a key seller on Flipkart's online marketplace) had already quit Flipkart.
Maheshwari joined Flipkart as head of engineering. In 2012, he became head of PayZippy and Flipkart's ebooks practise. Since 2013, Maheshwari was the company's HR chief.
Flipkart has seen few senior level exits in the recent past while it continues to hunt for seasoned professionals for top positions. In August, it was reported that the CEOs of Appiterate and AdIQuity, startups that were acquired by Flipkart earlier this year, have moved on from the company.
Prior to that, Amod Malviya, chief technology officer of Flipkart, quit his full-time position to be a part of the company's newly created advisory board. Sameer Nigam, who headed engineering, also resigned from the Bangalore-based Flipkart.
Meanwhile, Flipkart hired two Silicon Valley expatriates, namely Eric Lange (former vice president of Yahoo's analytics wing) and Dan Rawson (ex- general manager at Amazon's fulfilment business). In March, Google's former product management executive Punit Soni joined Flipkart as chief product officer.
Flipkart-owned lifestyle e-commerce venture Myntra Designs Pvt Ltd, a company co-founded by Mukesh Bansal, appointed former Google executive Ambarish Kenghe as its senior vice president and product head.
Flipkart also appointed IT industry veteran Ravi Garikipati in a newly created position – entrepreneur in residence. In April, it roped in Hari Vasudev (Yahoo), Anand KV (Hathway) and Manish Maheshwari (txtWeb), to spearhead supply chain, customer experience and seller ecosystem verticals, respectively. Earlier, the firm had named Saikiran Krishnamurthy from McKinsey as the chief operating officer (COO) of its commerce division.
The organisation also re-jigged its top team with Sachin Bansal now looking after new initiatives and strategy. Binny Bansal is heading supply chain and logistics while Mukesh Bansal has been heading the day-to-day operations.