Credit: Shah Junaid/VCCircle
Vadodara-based ed-tech stratup Cerebroz Edutree LLP, which manufactures a device with customised educational content, has raised Rs 4.7 crore (about $734,000) in seed funding from Dubai-based high networth individuals, a top executive told VCCircle.
According to Vijay Kantharia, co-founder and chief executive of Cerebroz, the startup, which was launched in September 2015, will use the money to scale up its manufacturing capacity and expand its footprint across Gujarat.
EduTree blocks TV content during advertisement breaks, and replaces them with educational videos. The content covers K-12 academic education, besides general knowledge and social educational topics. The device can be connected to a TV set or set top box through an HDMI cable to connect to Cerebroz's server through WiFi. During TV advertisements, EduTree receives wireless signals from the server and switches to educational content.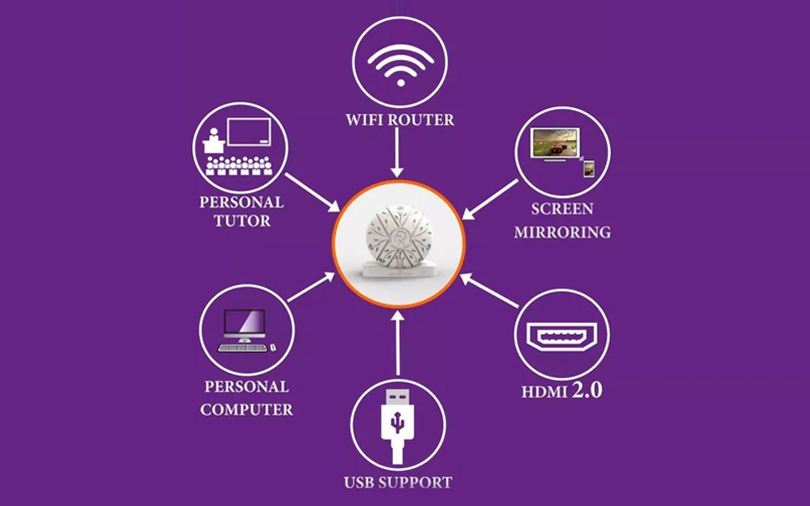 The device is priced at Rs 9,500. Customers are also required to pay an annual subscription fee of Rs 3,500 for the customised content. "We are the first TV ad replacer with education," claims Katharia who has applied for a patent for this technology.
The startup was founded by Kantharia, engineers Nikhil Adroja, Nilesh Suryavanshi, Vikas Tiwari, Sadariya Hiral and Dipika Kher. The product was launched in July and the company has already got over 1,000 bookings. "We aim to sell close to 10,000 devices by the end of this academic year," said Katharia.
Kantharia is a PhD dropout from Stowers Institute of Medical Research in Kansas, US. He was a researcher at the Indian Institute of Science, Bengaluru. "As an underprivileged kid who became a scientist in the US, I aptly knew the importance of education in my life. As a return gesture I have always wanted to contribute to the education system but having the fear of losing out on my successful career, I hesitated for some time to start up, but eventually did it as it was something I always wanted to do."
Cerebroz was selected as one of the innovative startups in India by the Centre's Startup India initiative and, therefore, is exempted from taxes for the first three years, Kantharia told VCCircle.
India's online education industry is expected to grow almost eight times to hit $1.96 billion by 2021, with the number of paid users rising six-fold from 1.6 million now to 9.6 million, said a joint report by search giant Google and consultancy firm KPMG.