Mumbai-based investment bank Equirus Capital Pvt. Ltd has appointed Saurabh Pandey as its director-healthcare. He was the chief operating officer at Matrix Partners-backed orthopaedic hospital chain Mewar Hospitals Pvt. Ltd.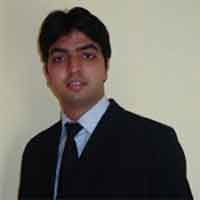 Pandey will operate from the company's Delhi office. "The healthcare and life sciences sector is an important vertical and we expect the momentum in this sector to continue. Equirus aims to create a stronghold in the sector. With Saurabh joining, Equirus will benefit from his experience to scale up," said Ajit Deshmukh, head-investment banking and managing director of Equirus Capital.
Earlier, Pandey had worked with consulting firm Grant Thornton for seven years and was responsible for setting up its healthcare and life sciences advisory practice in India.
He also ran a boutique consulting outfit in Dubai for two years before joining Bourn Hall LLC, Dubai, as chief finance officer for the Middle East and North Africa region. He is a management graduate from T. A. Pai Management Institute, Manipal.
In May, Equirus Capital had appointed Veda Corporate Advisors Pvt. Ltd's Abhishek Gupta as a director to head its healthcare vertical.
Equirus, which was founded in 2007, has handled over 122 transactions across mergers and acquisitions, capital raising and repeat business deals with marquee clients, the statement said. It had recently set up an office in Hyderabad to cater to the southern market.