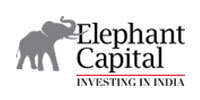 AIM-listed and India-focused private equity firm Elephant Capital is exiting its two-and-a-half-year-old investment in clinical research firm ClinTec International at over 60 per cent loss. Elephant Capital, which invested £8 million or $12.85 million, will get back £3 million or $4.82 million through a buyback.
The deal, which was settled a few weeks ago, comes after Elephant Capital issued a claim against ClinTec's founder Rabinder Buttar for alleged breach of a warranty provided under a share-purchase agreement. Under the current deal, the PE firm has dropped the claim for the buyback of its shares.
"Elephant Capital had invested £8 million in Clintec for a 28.57 per cent stake. ClinTec's performance rapidly fell short of budget in the months following Elephant Capital's investment. As a result the value of the investment was written down on three occasions to a value of £1.12 million as on February 29, 2012. Elephant Capital would like to report that all parties have now agreed to settle the claim," Elephant said in a statement.
Elephant Capital also recently exited its investment in EIH Ltd, which owns and manages Oberoi Hotels, at 15 per cent loss last year.
The PE firm had said last year that it will start exiting its public market portfolio, which includes building materials company Nitco Tiles and auto component firm Mahindra Forgings besides EIH. In August, 2010, Elephant exited public-listed IT education firm NIIT Ltd with an IRR of over 23 per cent.
Elephant Capital, formerly Promethean India Plc, raised £50 million in early 2007 through a public float at the AIM market in London. The firm said in 2011 that it would not make any fresh investments and return money to shareholders.
Elephant also counts mobile payment services firm Obopay, aviation maintenance, repair and overhaul services company Air Works and comic book firm Amar Chitra Katha in its portfolio.
(Edited by Prem Udayabhanu)