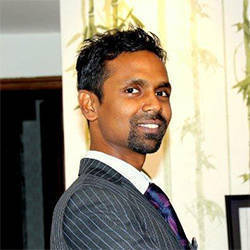 DLS Law offices, the Delhi-based law firm which specialises in advisory services for private equity transactions, mergers & acquisitions and insolvency law among others, has merged its practice with HSA Advocates and will carve out a different structure as both firms continue their professional relationships.
DLS Law's founder and managing partner Dipti Lavya Swain will be a partner at the merged entity, according to a statement. Swain has more than 13 years of industry experience and has worked with top law firm L&L (formerly Luthra & Luthra) as a partner before starting his independent practice in 2018. He also worked with renewable energy firm Azure Power as general counsel.
HSA's Haripad Mohanty in Odisha and Anish Desai in Mumbai will not be part of the new structure.
This is the second merger for HSA in two years, after it combined practices with Atman Law Partners last September to strengthen its south India practice.
Rising competition has prompted law firms to join hands in recent years. The year 2017 saw many law firms merge with each other. For instance, in October 2017, Delhi-based Arthe Law had merged with Mumbai-headquartered Bharucha & Partners.
In September 2017, Mumbai-based IC Legal Advocates & Solicitors had merged with Bengaluru-headquartered Universal Legal Attorneys at Law.
In June, Delhi-headquartered intellectual property firm Anand & Anand had decided to merge its Mumbai office with Priyanka Khemani-promoted boutique media and entertainment law firm Khimani & Associates. Also in June, full-service law firm Hammurabi & Solomon had taken over Brahmand Lexis.
In January that year, two mid-sized law firms, Link Legal India Law Services and DH Law Associates, merged to create a national-level firm with around 160 lawyers.
HSA 
HSA was founded by Hemant Sahai, its founding partner, in 2003. The Delhi-based firm is a full-service law firm with offices in Mumbai, Bengaluru and Kolkata. Its practice areas include mergers and acquisitions, private equity, capital markets, banking and finance, projects, infrastructure and energy, tax, regulation and policy.
In November last year, the firm strengthened its regulatory and policy practice with three new hires.
In March 2018, HSA had hired Rajdeep Choudhury as partner to strengthen its practice in disputes resolution and claims and disputes management in infrastructure and energy projects.