Drawing up the annual budget for a diverse and complex country such as ours requires enormous judgment. Limited resources need to be apportioned towards various needs, implying that prioritisation is important.
The need to enhance the healthcare ecosystem for India is one such need that will remain one of the focus areas for every budget. Within the ecosystem, emphasis for payers in the ecosystem is very important. As was evident from the past budget, the government laid appropriate weight to payer industry reform.
As an industry contributor committed to the advancement of the healthcare space, I would like to propose a 'wish list' that furthers the health insurance industry and, importantly, benefits the consumer. This list includes (a) addressing the need for universal health coverage (UHC), (b) enhancing tax-exemption for health insurance expenditure and (c) enabling cover for the elderly.
Universal Health Coverage
As the economy gathers steam and delivers above 7 per cent GDP growth year on year, increased healthcare expenditure is inevitable. Numerous studies have shown positive and strong correlation between per capita healthcare expenditure and GDP growth. Some studies claim causality between the two, meaning better health leads to higher GDP.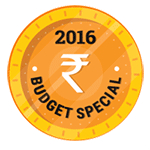 A report by the WHO has shown how healthcare costs are a leading reason for personal insolvency in developing economies – India is no stranger to this phenomenon. The collective impact of several households' drop in productivity because of health issues is reflected in reduced GDP.
As India grows, moving people from the lower-income groups to the middle-income bracket, households would need access to the latest healthcare facilities. The healthcare facilities, equipment and procedures are only becoming more sophisticated and, unfortunately, expensive.
If we compare India to developed economies, our healthcare expenditure as a percentage of GDP stands at approximately 4 per cent as compared with nearly 17 per cent for the United States and 9 per cent for the United Kingdom. China, which has seen a continuous era of rapid growth, has healthcare expenditure at 6 per cent of GDP. One can safely assume that healthcare expenditure as a percentage of GDP is only going to grow for India.
With healthcare expenditure expected to rise steadily, UHC makes immediate sense. UHC serves the need to protect the health of all our citizens, thereby protecting their productivity. It is estimated that implementation of UHC can save significant healthcare expenditure amounting to 1 per cent and 2 per cent of the GDP.
China implemented UHC in 2011 and, therefore, has been able maintain healthcare expenditure at a relative low of 6 per cent of GDP. Germany, the Netherlands and Switzerland amongst many other developed countries have been running UHC in different forms for some time now.
Several states in the US mandate the employers to pay for cover for employees, if their employee base is beyond a threshold. A form of UHC which works for India needs to be evolved, and the upcoming budget could lay the foundation for the same.
Private insurers have been playing a vital role in several economies where UHC has been implemented. The public-private partnership model to use the knowledge and experience of players such as Max Bupa is one.
Another prevalent model involves developing private insurance as complementary to the state-provided basic coverage. In other models, private insurance acts as reinsurers to the state's cover. Regardless of the model which suits India best, private insurers can play a vital role.
Make health insurance tax-friendly
Tax incentives can help increase health insurance penetration. Health insurance premiums should have no service tax applicable, just like diagnostic services. The reduction can either make health insurance affordable for some, or help increase coverage for the same amount spent for others. Both directly benefit the industry and the economy.
As other industry players would vouch, demand for health insurance is price-elastic to a large extent. This is especially true in developing economies where there is intense competition for the share of healthcare spend.
Last year's budget was farsighted in that it increased the tax exemption limit for health insurance premium payments to Rs 25,000. This should ideally be pushed further to Rs 50,000. Tax rebates for health insurance should be seen in the same light as rebates on other investments, because this enables investment in health of the country. It is important to note that health insurance encourages preventative healthcare, which in turn decreases the overall spend on healthcare in the country.
Cover for the elderly
Various policy changes in the past have helped the cause of protecting the health for the elderly. The increase in the entry age limit to 65 was one such change. However, some more steps are needed to protect the more than 60 million elderly above the age of 65 in the country. This section of the population is particularly vulnerable precisely due to their age, but also the fact that they don't have access to a cover.
The upcoming budget should propose a cover which supports the elderly, so that they don't have to use significant part of their pension and life-savings on healthcare expenditure. The United States' Medicare is one such cover. A programme which is an adaptation of that to India, enabled by public-private partnership, can be a good start.
Some sections of media have noted that this is under active consideration, which is very welcome and I hope that we see this translate into a major policy decision. The idea to utilise the over Rs 10,000 crore lying in unclaimed amounts with banks, insurance companies and EPFO is a very good idea, mobilising hitherto unutilised resources.
The government has already started the process by announcing the Pradhan Mantri Jeevan Jyoti Bima (life insurance coverage) and the Atal Pension Yojana (pension scheme). The cover for elderly will be a natural next step. The impact at the end-consumer level will be tremendous. As more people 'sample' how health insurance works, it would further have a virtuous effect on improving penetration levels for health insurance.
Last year's budget proposed some acutely needed policy actions, such as increase in the FDI limits as well as increase in tax-exemptions. The industry responded with a growth rate which beat the GDP growth rate as well as an increase in penetration of health insurance.
Health insurance is very nascent in the country and a few years of incentives and forward-looking policy making can lay a strong foundation on which we can incrementally build. I sincerely hope that, just like last year, the upcoming budget prods us along so that we together build a healthier India.
Ashish Mehrotra is MD and CEO at insurance company Max Bupa.