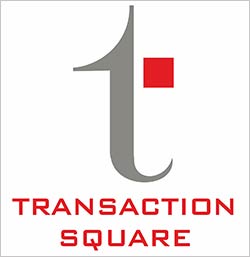 Private equity major Carlyle Group has increased its exposure to Edelweiss Financial Services to over Rs 100 crore, buying a little less than 1 per cent stake from the open market on Monday. The PE firm acquired over 6.6 million shares of Edelweiss for Rs 17.5 crore, raising its investment to Rs 103.5 crore. With the current transaction, Carlyle will have 4.7 per cent-4.8 per cent stake in the diversified financial services player.
The recent stake buy comes after Carlyle acquired 3.85 per cent stake in the company for Rs 85.9 crore through a bulk deal last month.
The share price of Edelweiss was trading at Rs 25.5 at 10:30 am on Tuesday, down 2.86 per cent in a Mumbai market up nearly 1 per cent. Carlyle picked up the shares for Rs 26.29 per unit.
Carlyle had also raised its exposure to brokerage and financial services firm India Infoline (IIFL) to 9 per cent through secondary market purchase of equity shares last month. Consequently, Carlyle's senior director Sunil Kaul hasjoined India Infoline's board earlier this month, although it remains to be seen if this becomes the case with Edelweiss too. The India Infoline deal was carried out by Carlyle's buyout team.
Carlyle joins the list of Edelweiss' PE backers including Singapore's GIC (8.23 per cent through Heliconia Pte), Greater Pacific Capital (5.15 per cent), Argonaut Ventures (1.54 per cent) and Sequoia Capital India (1.03 per cent).
Rashesh Shah-led Edelweiss Financial Services has recently changed its name from Edelweiss Capital in order to reflect its expanding business presence to areas like insurance and housing finance. Edelweiss has also expressed its desire for a banking licence besides building up 4.9 per cent stake in Catholic Syrian Bank Ltd, a Kerala-based private sector lender.
For Q2 FY12, Edelweiss Financial Services reported a flat total revenue growth at Rs 385 crore with profit after tax falling 21 per cent to Rs 26 crore, as compared to Q1 FY12. Slowdown in capital markets, investments in new life insurance & retail business and depreciation in new office property impacted PAT by Rs 12 crore in Q2, according to the company. Over 73 per cent of the revenues come from credit business and treasury operations while the rest comes from broking, i-banking, asset management and distribution.
The company has recently formed Edelweiss Tokio Marine Life Insurance, a joint venture with Japan's Tokio Marine. The company started with Rs 550 crore in capital and opened 19 branches in 14 cities across Gujarat, Maharashtra, Delhi, Haryana, Punjab and Chandigarh. Edelweiss' housing finance business, launched last year, has also built a loan book of Rs 350 crore.
Carlyle Raises Holding In India Infoline To 9%