Alternative investment firm Carlyle Group has appointed Sunil Kaul as the head of Southeast Asia of its Asian buyouts advisory team, according to a press release.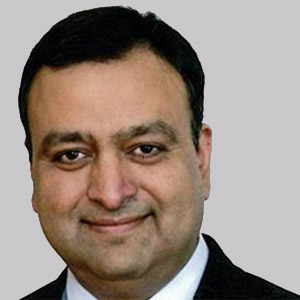 Kaul is also the managing director at the firm and is based out of Singapore. He has been with the firm since August 2008 when he joined as a senior director advising the firm for financial services sector-related transactions across Asia.
An IIT Mumbai and IIM Bangalore graduate, Kaul has more than 20 years of experience in corporate and consumer banking. Before joining Carlyle, he was the president of Citibank, Japan, covering the lender's corporate and retail banking operations. He concurrently served as the chairman of Citi's credit card and consumer finance companies in Japan. He was also a member of Citi's global management committee and global consumer planning group.
In his earlier roles, Kaul served as the head of retail banking for Citi in the Asia-Pacific region. He has also held senior positions in business development for Citi's global transaction services based in New York, transaction services head for Citi Japan and global cash business management head for ABN Amro, based out of Holland.
In India, Carlyle invests out of two separate teams handling growth equity and buyout funds. Indeed, it has done deals in the financial services space through both units in the past.
Kaul was nominated to represent Carlyle on the board of IIFL Holdings (formerly India Infoline) four years ago. This was soon after Carlyle picked up a stake of around 9 per cent in the firm through secondary market transactions. He also serves as a director on the board of Taiwan's TC Bank and a member of its risk and executive companies as well as a director on the board of PNB Housing Finance Ltd.
Carlyle had inked its first major buyout in India early this year by acquiring bulk of the business of New Silk Route-controlled financial services firm Destimoney.
The deal involved Carlyle acquiring Destimoney Enterprises Pvt Ltd from Destimoney Enterprises Ltd. The deal also led to an indirect acquisition of a 49 per cent stake in Punjab National Bank Housing Finance Ltd. Kaul joined the housing finance firm's board as part of the transaction.