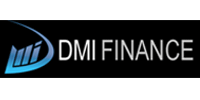 The Burman Family, the promoters of Dabur India besides several other ventures including private equity, has acquired strategic stake in Delhi-based Non-Banking Finance Company (NBFC) DMI Finance for an undisclosed amount.
DMI Finance, founded by Shivashish Chatterjee and Yuvraj C Singh in 2009, both former executives of Citigroup, specialises in secured lending and also entered into asset reconstruction after picking up equity stake in Alchemist Asset Reconstruction Company last year. In April 2012, DMI acquired 16 per cent stake in Alchemist Asset Reconstruction Company for around Rs 32 crore.
Anmol Nayyar, executive director, DMI Finance told VCCircle Burmans have picked a minority  stake in the firm.
"We have more fund raising plans lined up. By end of December, 2013, we would have the ability to lend up to Rs 2,000 crore," he added.
At present, the company has a portfolio size of Rs 500 crore and it would be able to grow it four times its capacity after its funding. On the equity side, it expects to raise up to Rs 750 crore rom Burman family besides other co-investors, while on the debt side, the company is expecting to raise up to Rs 1,000 crore from domestic PSU banks and overseas lenders..
DMI Finance, which has a large exposure to real estate sector, would also grow its retail loan through housing finance. The company is planning a foray into retail lending space for the housing sector and has already secured a housing finance licence from the National Housing Board.
The NBFC is present in the loan category of Rs 25–100 crore and lends for a tenure of 12 to 48 months. 
According to previous media reports, DMI was also planning to raise Rs 1,000 crore for a real estate fund to invest in residential assets across the Delhi NCR, Bangalore and smaller towns such as Jaipur, Chandigarh and Ludhiana.
There was no banker to the deal with Burmans.
Gaurav Burman, who has been associated with London's AIM-listed private equity firm Elephant Capital, will join the board of DMI Finance after the stake acquisition.
In the financial services space, the family made investments in Indian unit of Portuguese investment bank Banco Espirito Santo, set up a life insurance JV with Aviva (UK) and holds stake in Universal Sompo General Insurance. Besides these, a healthcare focused fund house has been floated by Dabur Group chairman Anand Burman along with former Dabur Pharma CEO Ajay Vij.
(Edited by Prem Udayabhanu)