The Finance Minister disappointed those looking for big bang reforms in his first full Union Budget a year ago. A year later, economists have tempered their hopes and expect the government to be more focused on infrastructure and agriculture side of the economy while keeping to fiscal consolidation path.
Though the Indian economy cruised through several icebergs since the last Budget, delay in crucial reforms and a global market rout have not only made an impact on investors but also jumbled up the fiscal mathematics.
While the additional tax on fuel helped the government more than make up for the huge shortfall in direct tax collection, poor show in its ambitious disinvestment target had some impact. With the last few weeks of the fiscal, it is likely to miss the revised target of garnering Rs 30,000 crore, which is under half of the original plan.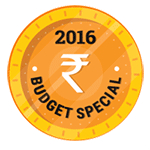 Despite this, economists polled by VCCircle said the government will be able to achieve the fiscal deficit target due to the indirect tax collection.
But of all those who were confident of government reaching its deficit target of 3.9 per cent this year, almost three-fourths highlighted that the government will have to recalibrate its aim for the coming year. They felt that the fiscal deficit target would be set at 3.7 per cent of the GDP for 2016-17 against the prevailing target of 3.5 per cent for FY17.
On the Budget allocation, while economists had different views ranging from agriculture to boosting consumption, almost all highlighted that infrastructure will see a major push. The private sector is looking to the government to stimulate spending in the sector with whatever limited resources it has.
This is where the government faces a tightrope walking: to support spending when it has to balance its fiscal deficit plan and a huge compensation bomb for defence personnel and rest of the government employees.
Madan Sabnavis, chief economist at CARE Ratings, said: "There is not much the government can do in these circumstances."
Economists also highlighted that the government needs to do something for the banking sector as asset sales could be used for bank recapitalisation. While the push to infrastructure to crowd-in private investment is much-needed, it cannot be done without willingness of banks to give loans, especially when they are reeling under non-performing assets mostly in the infrastructure sector. Figures released early this month showed that bank lending growth in calendar year 2015 stood at 8.4 per cent, the lowest in four years and almost half of what it was in 2012.
On the divestment side, there were diverging views with some saying that the government should set a target of Rs 40,000-Rs 50,000 crore for next year while others highlighting that the government should give up the policy for divestment targets.
"I would be happy if the government pushes for a higher number and achieves it, but basically this policy of divestment targets should be given up for more strategic sale of government assets," said Abhishek Upadhyay, economist at ICICI Securities PD.
Ashutosh Datar, economist at IIFL, added, "There is no point in having a divestment target because they are never met. They may as well put it zero and say whatever we get is a bonus; it's a political decision as to what to sell and what not to sell; it is not an economic one."