Hyderabad-based KMC Constructions, a company focusing on highways and toll road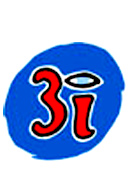 infrastructure, is looking to raise private equity funding of up to Rs 400 crore for its BOT projects (built, operate and transfer) and is in talks with funds including 3i Group. Sources say that KMC has already received a term sheet from 3i's $1.2-billion Indian infrastructure fund and the firm has started due diligence. Investment bank Spark Capital is understood to be running the mandate.
KMC has earlier raised funding from Blue River Capital, Sequoia Capital and IDFC at the entity level. According to its website, group companies besides KMC Constructions include KMC Infratech Limited, KMC Road Holdings Private Limited and KMC Power Holdings Private Limited.
An email sent to KMC Constructions did not elicit a response at the time of publication of this article.
Sources say that private equity firm Jacob Ballas Capital had done due diligence on the BOT projects unit earlier but the deal did not work out. Since then, KMC has changed the configuration of the portfolio of projects in which it plans to sell a stake.
"The rating revision takes into account stressed liquidity position of the company because of delays in execution of several projects leading to build up of inventory; and deferment of its planned equity infusion to meet its funding commitments towards its BOT projects which has led to higher reliance on debt," said rating agency ICRA in February when it revised the ratings for KMC's debt programme.
KMC had operating revenues of Rs 840 crore and the net profit of Rs 47 crore in FY09. In six month period ending September 2009, the company's operating revenues stood at Rs 290 crore and net profit at Rs 8.17 crore.
KMC had raised $35 million from Blue River Capital and Sequoia Capital in 2007. According to KMC website, Blue River (through Ares Investments) holds a 12.22% stake while Sequoia has a 9.09% stake. IDFC also has a 3.4% stake in the company.
3i has been looking to add to road company to its Indian infrastructure portfolio, which includes two ports and a power company. Earlier this year it was reportedly close to investing in BOT project portfolio of Soma Enterprises, where it already had an investment at the entity level.
The road sector has been increasingly attracting the attention of private equity players. India may require $1.7 trillion in the decade starting 2010 to meet infrastructure demand and keep pace with economic growth and urbanisation, said a report by Goldman Sachs. Of this, power and roads alone may require upwards of $700 billion.
In a recent large deal, Norwest Venture Partners and Xander Group invested Rs 400 crore in Sadbhav Infrastructure Project, which has a portfolio of nine concession based projects. Nandi Infrastructure Corridor Enterprises Ltd  (NICE), which is developing the 164-km   tollway between Bangalore and Mysore, is currently in talks with PE players to raise funding of around $100 million.
Private equity major Actis formed a $200 million joint venture with Tata Realty & Infrastructure to develop roads and highways. India Venture Advisors also invested Rs 50 crore in C&C Constructions, a players in roads and highways.
The government is also in discussions with Singapore state investor Temasek to set up a $2 billion road fund, said a report in Wall Street Journal in June.