Last month's Startup India Action Plan announced by Prime Minister Narendra Modi raised the hopes of the fledging startup community. At the same time, it also raised a lot of doubts and apprehensions on the taxation policy for startups. The Union Budget to be tabled in Parliament on February 29 is expected to clarify tax incentives for startups and their investors, and may also remove the angel tax introduced few years ago. The Department of Industrial Promotion and Policy has just  with a clarification on the definition of startups and their eligibility for government incentives.  As startups await the 2016-17 Union Budget, Techcircle asked some of the founders about their expectations. A clear roadmap for quick GST implementation, more clarity on taxation policies, easier tax compliance, lengthier tax holiday and smooth deployment of government funds to startups were high on their priority list.
Here's what some tech startups and their founders hope to see in the 2016-17 Union Budget: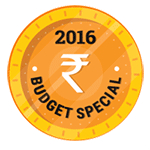 Manu Agarwal, Founder & CEO, Naaptol: Agarwal expects to see some favourable reforms for emerging sectors such as e-commerce which would clear the ambiguity around taxation laws for marketplace companies. He wants the government to take immediate measures on infrastructure development such as ports and transit systems.
Jason Kothari, CEO, Housing.com: He wants the proposed goods and service tax (GST) to become a reality, which he thinks will bring in transparency in real estate transactions. In addition, he hopes that the government will continue to provide incentives to sectors such as cement and steel which form the base of the construction industry, while aggressively driving urban infrastructure projects.
Sanjay Sethi, CEO & Co-founder, Shopclues: Besides hoping that the GST will finally become a reality, Sethi hopes the government will offer tax incentives for employees who work with startups. He also expects policy support for startups that are trying to raise funds from the public via an IPO.
Dinesh Agarwal, Founder and CEO, Indiamart: He wants the Budget to include measures that make setting up a company easier and quicker, correction in duty structures and streamlining of procurement processes.
Neeraj Jain, CEO & co-founder, Zopper: Jain wants the government to introduce special plans and incentives for offline retailers to compete with FDI-funded online retailers.
Saurav Kumar, CEO & co-founder, Cube26: Kumar wants the government to make the patent application process simpler and reduce import duties. He believes subsidies on investments and incentives for device manufacturers will help them build a price advantage over foreign brands.
Anurav Rane, CEO of PlanMyMedicalTrip.com: He hopes the Budget will reduce direct and indirect tax rates and put an end to the tedious documentation process.
Amit Mishra, CEO and Co-founder, Quifers: He bats for tax exemption at source for startups in the first year, service tax reduction to a good percentage in the first year and tax benefits and incentives for early-stage investors.
Mohit Dubey, Co founder & CEO, Carwale: Dubey hopes the finance minister will introduce global quality standards in fuel through a pricing mechanism that will encourage usage of less polluting fuels, rather than a partial ban on diesel-engine vehicles as is currently imposed. He also wants incentives and rebates for the automobile industry.
Danish Ahmed, CEO, Shopsity & co-founder of Yebhi.com: He wants the government to provide more flexibility to entrepreneurs to expand their business, increase availability of debt and capital to startups, open more incubation centers with low rent, offer tax holidays to startups and upgrade India Post.
Pushpinder Singh, CEO & co-founder, TravelKhana: As an online platform to book meals while travelling by train, it wants the train ticket cost to keep charges for facilities such as food, blankets, etc., optional while booking tickets online or offline, even for premium trains. He also hopes that the Railway Budget will have a separate railway startup policy.
Abhesh Verma, COO, nexGTV: Verma hopes the finance minister will address the critical infrastructural bottlenecks in channelisation and accessibility of the $1.5 billion startup fund announced at 'Startup India 2016' to foster increased internet penetration in tier 2 cities and beyond.
Fin-tech
Pramod Saxena, MD & founder, Oxigen: Allowing 100 per cent FDI in the fin-tech space will promote the government's financial inclusion agenda, eliminate cash and make banking more digital, says Saxena.
Jitendra Gupta, founder, Citrus Payments: What would really help is getting refunds of service tax credit on an instant basis, he says. Startups generally do not have enough liability to pay or offset their service tax payments. Instant refunds will help manage cash flows better.
Anish Williams, CEO & co-founder, TranServ: Tax holidays for either a fixed duration commencing with a startup's operations or having tax subsidy for a limited period across the entire industry or market sector could also help startups in achieving growth.
Manavjeet Singh, CEO & founder, Rubique.com: He says liberalisation in FDI norms would give a much-needed boost in terms of attracting financial/strategic investment from global players which can be deployed towards innovation to introduce best industry practices.