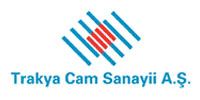 Turkish glass maker Trakya Cam Sanayii A.S.  is buying 45 per cent stake in Kolkata-based HNG Float Glass Ltd (HNGFL)  for an undisclosed amount, as per a BSE filing.
Currently, its promoter Hindusthan National Glass & Industries Ltd (HNGIL)  holds 47.4 per cent, the Somany family, promoters of HNGIL, holds 40.2 per cent and IFC Washington holds the remaining 12.4 per cent in HNGFL.
HNGIL and Somany family together and Trakya will hold 45 per cent stake each post the deal and IFC will own the remaining 10 per cent stake in HNGFL.
Founded in 2006 and promoted by Somany famiily and Hindusthan National Glass, HNG Float Glass Ltd manufactures float glass and safety glass. The firm's plant, situated at Halol in Gujarat, has a capacity of 600 tonnes per day.
In June, 2006, International Finance Corporations had invested an undisclosed amount in the company.
HNG, founded by C K Somany in 1946, offers glass container for pharmaceutical, liquor, beverages, cosmetics and processed food industry. Currently, the firm has a production capacity of about 4,300 tonnes per day through 13 furnaces and 58 production lines across seven plants in India and has clients in 23 countries.
In June 2010, Sequoia Capital India invested $27 million in Kolkata based HNGIL to acquire 7.27 per cent stake.
Trakya Cam Sanayii A.Ş., which was founded by Şişecam in 1978, is a manufacturer of flat glass. The firm provides input for various sectors including construction, automotive, energy, home appliances, furniture and agriculture. The company had net sales of $751 million in FY 2011.
(Edited by Prem Udayabhanu)