Spring Healthcare Pvt. Ltd., the Rs 300-crore wholly owned subsidiary of Sabre Capital,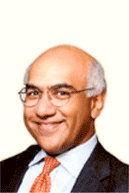 is close to investing about Rs 100 crore in two hospital groups. The talks are learnt to be in final stages and the fund is likely to acquire stake in the range of 26-40% in each group.
According to sources, Spring Healthcare will invest about Rs 40-50 crore each in a single hospital in South India with 100-bed capacity and another hospital chain (3 hospitals) with presence in North, East and West Indian states with a total capacity of 500 beds. The hospitals are situated in tier II cities.
Acknowledging the development, Rajiv Maliwal, Managing Partner, Sabre Capital, told VCCircle, "We are in advanced stages of talks with the promoters of the hospitals and expected to close the deal soon." Indian healthcare sector is growing at 15-20% annually. The factors
such as increase in health insurance penetration, private participation and high disposable income make healthcare sector a hot destination for PE investments. Also, there is high demand for better
facilities, where there are only 0.9 beds available for 1000 people in India, he added.
Spring Healthcare, the only active fund of Sabre Capital, is expected to close the fundraising with a corpus of Rs 300 crore by the end of 2010. The fund has made first close at Rs 150 crore in December 2009. In 2007, Spring Healthcare acquired 49% stake in Pune-based Oyster and
Pearl Hospital for $13 million.
Sabre Capital has already closed its two funds-$225-million banking fund and $100-million Sabre Abraaj Fund I, focused on infrastructure investments. Though Sabre has exited from the banking portfolio (when HDFC Bank acquired Centurion Bank of Punjab) completely, the fund is yet to make a single exit from the infrastructure fund. The PE firm is sitting on gains in Man Infracontruction, which was listed earlier this year, while another one its portfolio firms Ramky Infrastructure has filed for an IPO.
The growth in Indian healthcare industry attracts a huge number of PE / VC investments. In 2010, about eight PE/ VC deals took place till date with an overall investment of $277 million in healthcare service space. In contrast, 2009 witnessed about 4 deals with an overall investment of $176 million in healthcare service space with the highest investment from Goldman Sachs in Max India.
According to VCCedge data, about 46 PE/ VC deals took place till date in healthcare service industry, either hospitals or pathology labs in India since 2001 with an investment of $1.12 billion.