Even after announcement of a hike of 21 pct in capital outlay in Railway budget, the S&P BSE benchmark sensex continued its downward march for the third consecutive day by slipping another 113 points to finish at 22,976.00 in view of last day of expiry of futures and options Februry contract.
Sharp fall in Chinese market amidst persistent foreign capital outflows also affected the market sentiment.
Railway Minister Suresh Prabhu today proposed increasing capital outlay for the Railways, the world's fourth-largest rail network, by 21 per cent to Rs 1.21 lakh crore.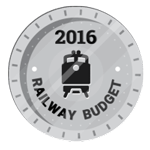 He also kept freight rate and passenger fare unchanged in the Railway Budget for 2016-17 presented in the Lok Sabha.
The sensex resumed higher at 23,105.16 and hovered in a range of 23,142.96 and 22,948.10 before finishing at 22,976.00 , showing a loss of 112.93 points or 0.49 per cent.
The sensex has tumbled by 812.79 points or 3.42 per cent in three days.
The NSE 50-share Nifty also fell by 48.10 points or 0.69 per cent to 6,970.60.
The next major trigger for the stock market is Union Budget 2016-17 to be announced early next week. Before the Budget, the Finance Ministry will present Economic Survey for 2015-16 in parliament tomorrow.
In overseas markets, Chinese stocks declined sharply on concerns over slowing growth ahead of the two-day G20 meeting in Shanghai starting tomorrow. In mainland China, the Shanghai Composite index settled 6.41 pct lower. In Hong Kong, the Hang Seng index was down 1.58 pct and Sinapore strait times also eased by 0.63 pct. Howecer, Japan, South Koera and Taiwan rose by 0.32 pct to 1.41 pct.
Losing steam
Rail stocks today witnessed heavy selling pressure, falling by up to 9.3 per cent, as the Railway Budget for 2016-17 failed to lift investor sentiment.
Shares of Kalindee Rail Nirman Engineers tanked 9.26 per cent, Texmaco Rail & Engineering dipped 8.78 per cent and Titagarh Wagons slumped 8.40 per cent on BSE.
Similar selling pressure was seen in Hind Rectifiers which tumbled 7.69 per cent, Stone India (5.74 per cent) and Kernex Microsystems (4.89 per cent).
In the broader market, the BSE benchmark Sensex too fell by 112.93 points to end at 22,976.
"The Railway budget failed to cheer the market while the volatility coupled with derivative expiry derailed the important support level," said Vinod Nair, Head-Fundamental Research, Geojit BNP Paribas Financial Services Ltd.
The budget today spared passengers and goods movement from any increase in tariffs while it announced introduction of three new superfast trains and creation of dedicated north-south, east-west and east coast freight corridors by 2019.
Presenting his second Budget in Lok Sabha, Railway Minister Suresh Prabhu promised rationalising of the tariff structure by undertaking a review to evolve competitive rates vis-a-vis other modes of transport and to expand the freight basket as a means of additional revenue mobilisation.