India will have an uphill task at the Rio 2016 Olympic Games that get underway on Friday, as it looks to add to its rather dismal medals tally at the world's most competitive sporting event.
Even though India is participating in 15 out of the 28 sports, it has never won a medal in half of them. In the past three decades, India has won only one gold medal, for the men's 10m rifle in 2008 Olympics in Beijing.
Although India has won a handful of medals in the past in badminton, boxing, shooting, tennis and weightlifting, the only sport where the country has really stood out on its own has been hockey. From 1928 to 1956, the Indian men's hockey team won six straight Olympic golds, a record that is yet unsurpassed.
Having said that, past record is no guarantee of future success. India has not won a hockey medal since the 1980 Moscow games, and is no longer the force it once was in the sport.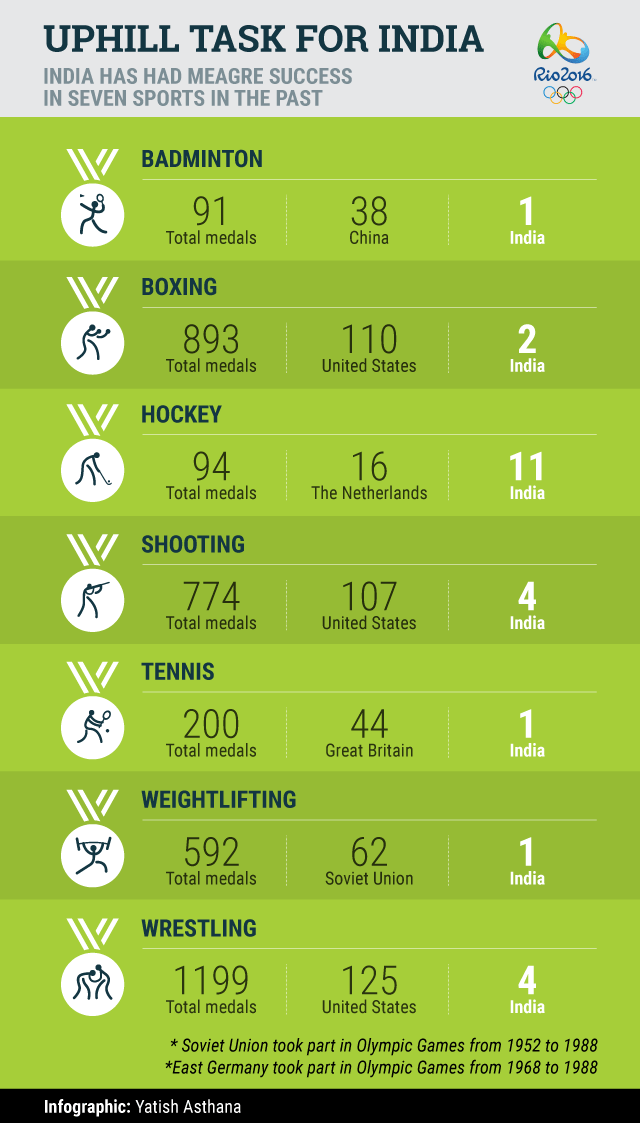 Its eventual medal haul notwithstanding, the Rio games count for several firsts. It is for the first time that India is sending a contingent of more than 100 athletes. Among those will be Dipa Karmakar, a woman gymnast, the first for India. India will also have three golfers—two men and a woman—vying for top honors in a sport that has returned to the Olympics after 112 years.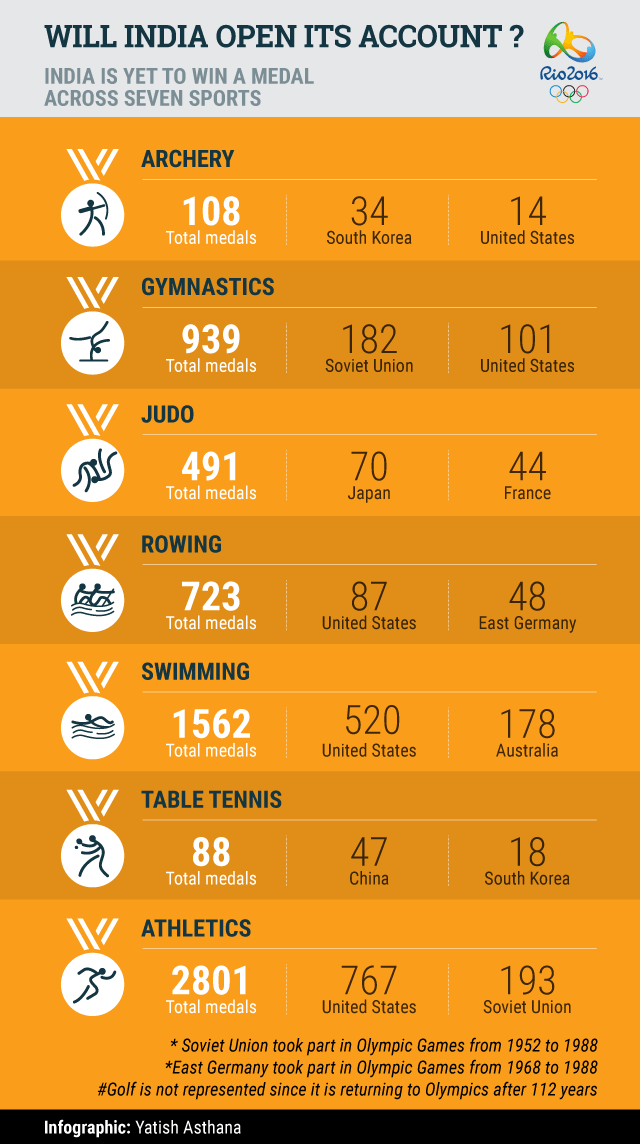 A look at the overall medals tally throws up some other interesting trends. While China has by far been the most dominant country when it comes to badminton, table tennis and shooting, the US has won the most number of medals in wrestling, swimming, athletics, rowing and boxing. South Korea will be the team to beat in archery, while Russia continues to enjoy an unparalleled record of wins in weightlifting and gymnastics.
Like this report? Sign up for our daily newsletter to get our top reports.