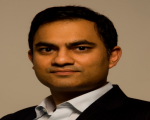 Red Fort Capital, an India focused private equity firm which invests in real estate sector, has appointed Raj S. Inamdar as principal. Inamdar will coordinate the firm's expansion in areas such as completed asset acquisitions, third-party asset management, side-car ventures and debt financing, said a company statement. He will be based out of Delhi.
The appointment comes at a time when the firm plans to commence fundraising for its second fund and incubate new ventures that build on its core real estate competencies.
"Raj will be invaluable to us in our long-term growth efforts because of his global and diverse background, coupled with his deep real estate capabilities and institutional experience," GB Singh, chairman of Red Fort Capital, said in the statement.
Before joining Red Fort, Inamdar was the chief investment officer of the $400 million South Asian Real Estate Group. Prior to that, he was a real estate development executive for Millennium Partners, a US-based developer. At Millennium, he conducted private equity and development activities for a closed-end vehicle with over $1 billion in assets and managed a $500 million portfolio of mixed-use urban properties. He also held positions at Clark Enterprises, Morgan Stanley, Merrill Lynch and Nutripeak, and is a non-executive partner of Indra Capital Partners.
Red Fort Capital has an allocation of over $400 million to the Indian real estate market. It has made over 10 investments so far in India including residential, commercial, logistics and hospitality assets. Some of its earlier investments include a Rs 115 crore investment for 22% stake in 'Parsvnath La Tropicana', a residential group housing project of real estate major Parsvnath Developers, and Rs 150 crore for a 50% stake in a housing project being constructed by the 3C Company.