Indian diamantaire Nirav Modi is planning to come up with an initial public offering of his company Firestar Diamond Ltd to raise between Rs 750 crore to Rs 1,000 crore (about $112 million to $150 million).
The company is learnt to have given the mandate for the IPO to Citigroup, Credit Suisse, Bank of America-Merrill Lynch and Kotak Securities, reports The Economic Times.
The company plans to use the funds to be raised for expanding its footprint in Europe and other parts of the world, the report said. The jewellery company, which counts Hollywood divas including Kate Winslet and Naomi Watts among its clients, has presence in New York, Hong Kong, Mumbai and Delhi, it said.
GSPC in talks to sell stake in gas block to ONGC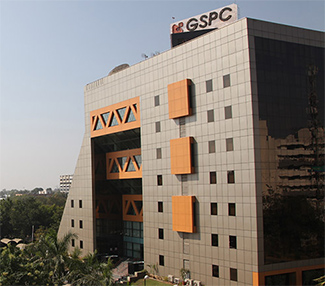 Gujarat State Petroleum Corp (GSPC) is holding discussions with Oil and Natural Gas Corp to sell a stake in its gas block off the east coast. 
The funds from the stake sale are likely to be used to revive the challenging deep-water field, reports The Economic Times.
The block where GSPC is looking to sell a stake was scheduled to commence production in 2011. However, GSPC had to delay the plan by about five years due to difficulties in drilling 5,000 metres below the seabed. It is now looking to start output from the field by the end of October with an initial output of 70-80 million cubic feet a day.
Bharti Defence to hive off Goa-based defence shipyard
Debt-ridden Bharati Defence and Infrastructure Ltd is looking to hive off its Goa-based defence shipyard Pinky Shipyard Ltd and selling a stake of up to 49% in the proposed entity to an overseas defence shipyard company.
Edelweiss Asset Reconstruction Co Ltd, which owns about 75% of the shipyard's outstanding debt, is said to be in talks with a state-run Russian defence shipmaker for a stake sale in Pinky Shipyard, reports the Mint. 
The proposed deal is expected to be closed over the next three to six months, it said.
Future Group to hive off furniture business
Kishore Biyani-led Future Group plans to demerge its furniture business under HomeTown as a listed entity after merging it with newly acquired online retailer FabFurnish.