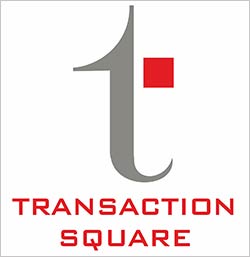 Matrix Partners India has picked up a minority stake in a Series A round of investment in Rajasthan-based Mewar Orthopaedic Hospitals Pvt Ltd for an undisclosed amount. The private equity firm has participated in the first institutional round of equity funding for the company, headquartered in Udaipur.
Set up in 2003, Mewar provides surgical orthopaedic care in Rajasthan, Gujarat and Madhya Pradesh. It is led by two orthopaedic surgeons-turned-entrepreneurs – Manish Chhaparwal and Devashree Chhaparwal.
Currently, Mewar operates five centres across Udaipur, Bhilwara, Neemuch, Modasa and Ujjain. It is also planning to set up a 100–bed unit as a centre of excellence in Udaipur and will further increase its footprint in central India, with centres in Sirohi, Mandsaur, Chittorgarh and others places. It also expects to expand its business across the country in the next five years.
Mewar is also in the process of ramping up its team for clinical (ortho and neuro surgeons) and management operations.
"At Mewar, we provide all surgical care for orthopaedics – replacements, trauma, arthroscopy, spine and physiotherapy – under one roof. But we will soon venture into other allied areas of ortho and trauma, such as neuro surgery," said co-founder Manish Chhaparwal. "We aim to keep our capital and operating costs low, and operate our centres in an environment of patient-centricity – quality surgery, quick discharge, technology advancement and safe infrastructure," he added.
Grant Thornton India was the sole financial advisor to Mewar Orthopaedic Hospitals and Alpha Partners acted as legal counsel to the company.
Talking about the investment, Avnish Bajaj, co-founder & managing director of Matrix India, said, "Specialty healthcare services are an important franchise area for Matrix Partners India as they satisfy a growing demand for affordable and patient-centric quality care for Indian consumers. This is our third investment in this area."
Matrix Partners invested in Kids Clinic India Pvt Ltd last year and also backed Centre for Sight Pvt Ltd in 2010 in the healthcare space.
In a separate report, The Economic Times said that the deal amount is Rs 30 crore for 20 per cent stake, although this was not officially verified by the firm.
Matrix Partners invests at seed, early and early growth stages, with initial investment ranging between Rs 1 crore and Rs 75 crore. The firm invests in companies targeting the Indian consumer market. This is Matrix Partners' fifth investment in the country in this calendar year, as per data collated by VCCEdge, the financial research platform of VCCircle.
(Edited by Sanghamitra Mandal)