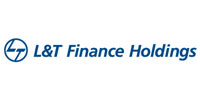 L&T Finance Holdings Ltd (LTFH), the financial services arm of the engineering conglomerate Larsen and Toubro, has completed the acquisition of Indo Pacific Housing Finance Ltd (IPHFL) and revealed the deal size at Rs 110 crore. L&T had on March 12 announced the signing of definitive agreement for the acquisition of the Delhi-based housing finance firm.
This acquisition will help LTFH to explore its presence in both complementary geographies and customer segments and furthers lends to LTFH's philosophy of being a broad range financial services provider by opening up a new asset category.
"Considering the synergy benefits derived from the existing infrastructure and reach of LTFH along with the well experience team at IPFH, we look forward to build a robust book over the next five years," said N. Sivaraman, president & whole-time director of LTFH.
"We are building a comprehensive financial services entity, creating sustainable value for all its stake holders. The acquisition of IPHF is a step in that direction. We aspire to create a credible housing finance entity focused on innovation and best in class customer service," said, Y. M. Deosthalee, chairman & managing director, LTFH.
IPHFL, which entered the retail finance market in 2007, had a loan book of Rs 161 crore for the year ended March 2012, primarily consisting of loans to self-employed and low income category borrowers.
L&T Finance Holdings provides financial product and services across corporate, retail and infrastructure finance sectors, as well as mutual fund products and investment management services. The firm has a fairly aggressive inorganic growth strategy. In March this year it acquired Fidelity's mutual fund business in India. 
(Edited by Prem Udayabhanu)