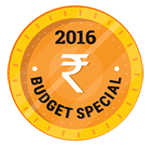 India's $132-billion IT services industry is looking for simpler tax rules and hopes government initiatives such as Digital India will boost domestic demand at a time when muted global technology spends, increasing visa restrictions and pricing pressures have tempered its growth outlook for 2016-17.
"Against the backdrop of rising protectionism, the need for a conducive domestic environment is all the more critical," said R Chandrashekhar, president of IT industry body Nasscom. The group has already submitted a set of demands to be addressed in the budget to the government (see box).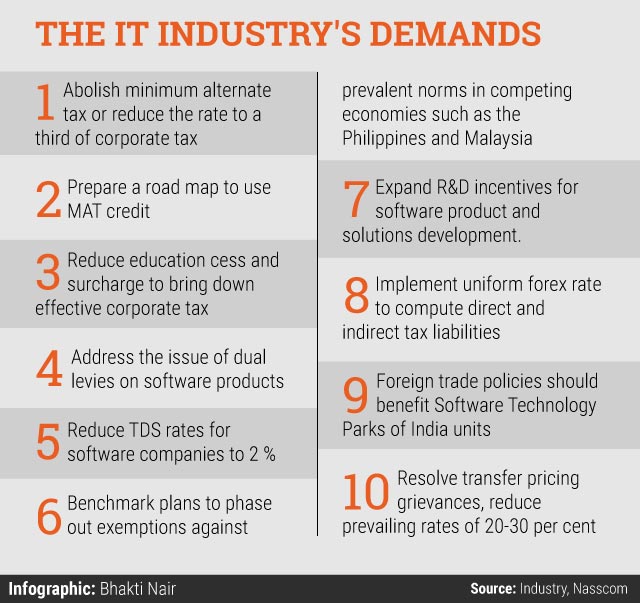 BVR Mohan Reddy, founder and executive chairman at Cyient and chairman of Nasscom, said the IT industry wants clarity in transfer pricing norms. The budget should also "correct" the prevailing high interest rates of 20-30 per cent for safe harbor margins, he said.
Besides, the foreign trade policies should include benefits of Services Exports from India Scheme for Software Technology Parks of India units, he added.
Chandrashekhar said retrospective amendments and ambiguous provisions are a "serious detriment" to the industry's growth and should be avoided.
However, analysts with brokerage houses including Angel Broking and IndiaNivesh say the Budget will have little impact on the sector.
"The industry is unlikely to get any major incentives, barring a few like tax benefits for startups," according to the budget preview by Angel Broking. "Any tax benefits on MAT will be a bonus. Overall, we expect the budget to be broadly Neutral for the sector."
IndiaNivesh said in a report that any increase in outlay towards e-governance and e-defence would be positive for the IT industry.
Ratings firm IndiaRating says growth for the IT service providers will likely range between 8 per cent and 9 per cent in 2016-17 on the back of the flat-to-marginally negative IT budgets of clients. "Although increasing, the budget allocation for the new cloud-based technologies and digitalisation remains low and the contract size small as these projects are still in the pilot phase," it added.
IT hardware industry
The Manufacturers Association for Information Technology (MAIT), the trade body representing the IT hardware industry, has proposed the government to extend duty incentives for mobile phone and tablet manufacturing to notebook PCs and desktops.
"The differential duty regime requires the excise duty on notebook PCs and desktop PCs to be brought down to two per cent without any facility for input tax credits, and an exemption from excise duty for parts, components and sub-assemblies, which go into manufacturing of personal computers," said Anwar Shirpurwala, executive director, MAIT.
The changes will help double the domestic IT hardware production to $2.6 billion and curb imports, the industry association said.