On Saturday, leaders from five emerging economies—Brazil, Russia, India, China and South Africa—which make up the 'BRICS' block, will meet for their annual summit.
The summit this year is significant for two reasons. First, it comes soon after the nineteenth summit of the South Asian Association for Regional Co-operation (SAARC), a largely failed economic block, was called off after India led a boycott following a terror attack on the Indian army base at Uri in Jammu and Kashmir.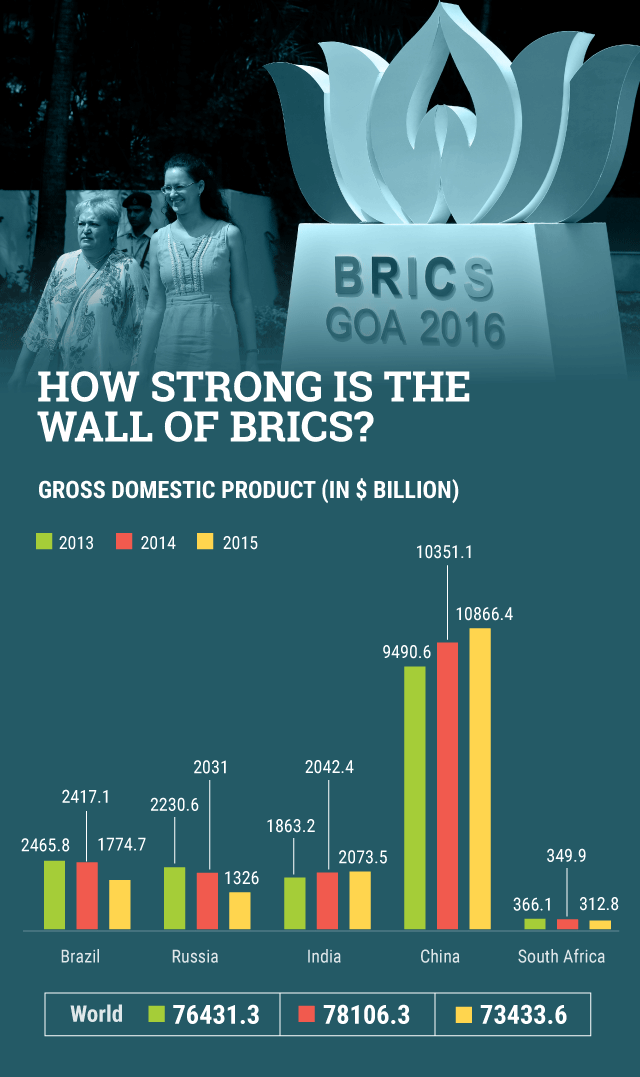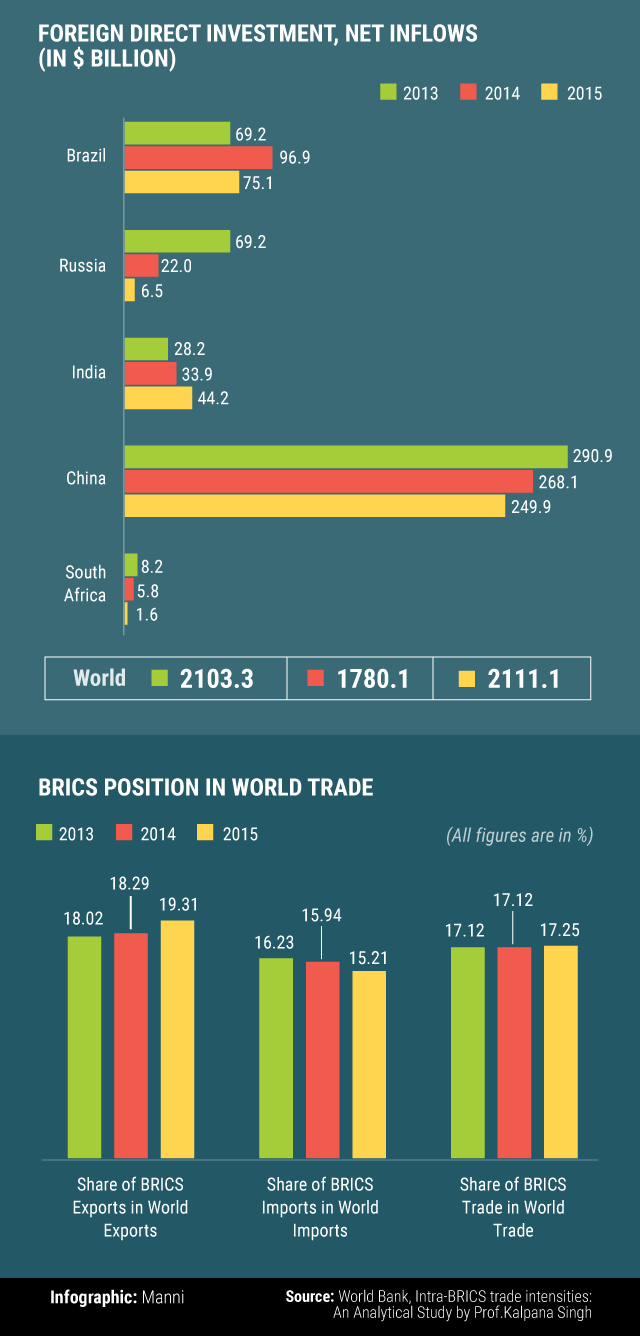 Second, for the first time, members of another grouping, the Bay of Bengal Initiative for Multi-Sectoral Technical and Economic Cooperation (BIMSTEC), which includes Bangladesh, Thailand, Myanmar, Nepal and Sri Lanka, will also be represented.
But more than any diplomatic reason, BRICS matters because of its growing economic heft. Since 2001, the share of BRICS countries in global trade has more than doubled, as has the share of intra-BRICS trade as a function of their total volume of trade.

Yet, not all is going well for the block of emerging economies. The BRICS countries are struggling with a burgeoning debt problem, even as a slump in commodity prices, owing to a global demand slowdown has hit exports.
As China slows down, India is emerging as one of the fastest growing large economies, but continues to have the lowest per capita Gross Domestic Product among all BRICS members.
Like this report? Sign up for our daily newsletter to get our top reports.