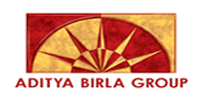 Aditya Birla Capital Advisors have offloaded over a fourth of its stake in rating agency Credit Analysis & Research Ltd (CARE) as the share price of the firm has gained after its initial public offering last month. Aditya Birla Private Equity – Fund I sold 1.16 per cent stake on Thursday for Rs 31.05 crore in its first exit transaction after closing its maiden fund three years ago.
The deal would give the PE firm approximately 1.78x multiple or 78 per cent, according to VCCircle estimates. Aditya Birla Private Equity's stake will fall from 4.27 per cent to 3.1 per cent after this stake sale.
Aditya Birla Private Equity Trust sold over 3.32 lakh share of CARE at Rs 935.07. Shares of CARE had closed at Rs 935.75 on Thursday, up by 1.54 per cent, giving a market capitalisation of Rs 2,676.25 crore.
Aditya Birla Private Equity along with Milestone Capital picked up CARE stake in 2010 in deals that valued CARE at Rs 1,500 crore. Milestone Fund also sold a small stake in the issue for Rs 4.5 crore.
The IPO of CARE, in which shares were issued at Rs 750, saw nearly 41 times subscription at the upper end of its price band. Shares of the firm shot up on its listing on December 26 as the issue valued it at a discount to its peers.
The issue saw a secondary sale of 25.22 per cent stake or 7.2 million shares, for Rs 540 crore. It further saw stake sales from early investors IDBI Bank, Canara Bank, SBI, IL&FS and Federal Bank. Other investors like ING Vysya and Tata Investment also sold a small part of their holdings.
CARE is the second largest credit rating company in India in terms of rating income, after CRISIL (Credit Rating and Information Services of India Ltd), which is owned by Standard & Poor's (S&P).
CARE's consolidated total income was Rs 219 crore while its profit after tax was Rs 116 crore for FY12. For the six month period ending September 2012, CARE had a total income of Rs 104 crore and PAT of Rs 50 crore.
Besides credit rating, the company also offers general and customised industry research reports. Since its incorporation in April 1993, CARE has completed 19,058 rating assignments and has rated Rs 44,03,603 crore of debt.
Currently, the major shareholders in the company include IDBI Bank (17.19 per cent), Canara Bank (15.21 per cent), SBI (6.41 per cent), IL&FS Financial Services (6 per cent) and The Federal Bank (4.15 per cent).
(Edited by Prem Udayabhanu)