Aavishkaar Venture Management, a venture capital firm focused on enterprises that work in India's rural areas and caters to the poorest segment of the population, has invested LKR 300 million or Rs 13.8 crore (nearly $2.1 million) in MA's Foods, a Sri Lanka-based food processing firm.
MA's Foods—which markets its products under brands such as MA's Kitchen, Happy Home, Dad's Garden and Pasta Roma—will use the money to expand into the northern part of the island nation.
"MA's has the potential to scale up its business with a combination of an excellent management team, established local brands, long-standing international relationships and significant backward linkages," said Sanchayan Chakraborty, partner at Aavishkaar.
This is the impact investor's first deal in Sri Lanka.
Launched in 1986 by husband-wife duo Mario and Suzette De Alwis, the Sri Lankan firm offers a portfolio of organic and conventional gourmet meal solutions, including spices, seasonings, curry pastes, sauces, ready-to-eat foods and coconut-based products.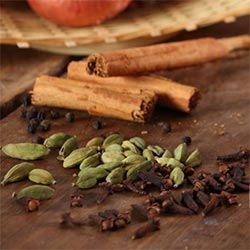 "It is a privilege to work with Aavishkaar Frontier Fund, which gave us the opportunity to take our business to the next phase of growth," said Maliek De Alwis, CEO of MA's Foods.
This is Aavishkaar's second investment from its Aavishkaar Frontier Fund, which targets firms in South and Southeast Asian countries, excluding India.
The first investment from this fund happened when Aavishkaar put in $2.1 million in US- and Indonesia-based seafood firm North Atlantic Inc this February.
The social impact investor had made the first close of Aavishkaar Frontier Fund, which has a target corpus of $75 million, at $45 million last year. It had raised the money from European development finance institutions KfW, DeG, Proparco, DGGF and FMO.
Aavishkaar had said it will invest in 15 to 18 companies from this vehicle, with a ticket size of around $1-5 million each in countries like Indonesia, Bangladesh, Sri Lanka and Pakistan. It will chase investments in affordable healthcare and education, water and sanitation, food and agriculture services, energy and technology for development, among others.
Aavishkaar has invested in over 50 enterprises in India over the past decade with several of them focusing on rural and semi-urban markets.